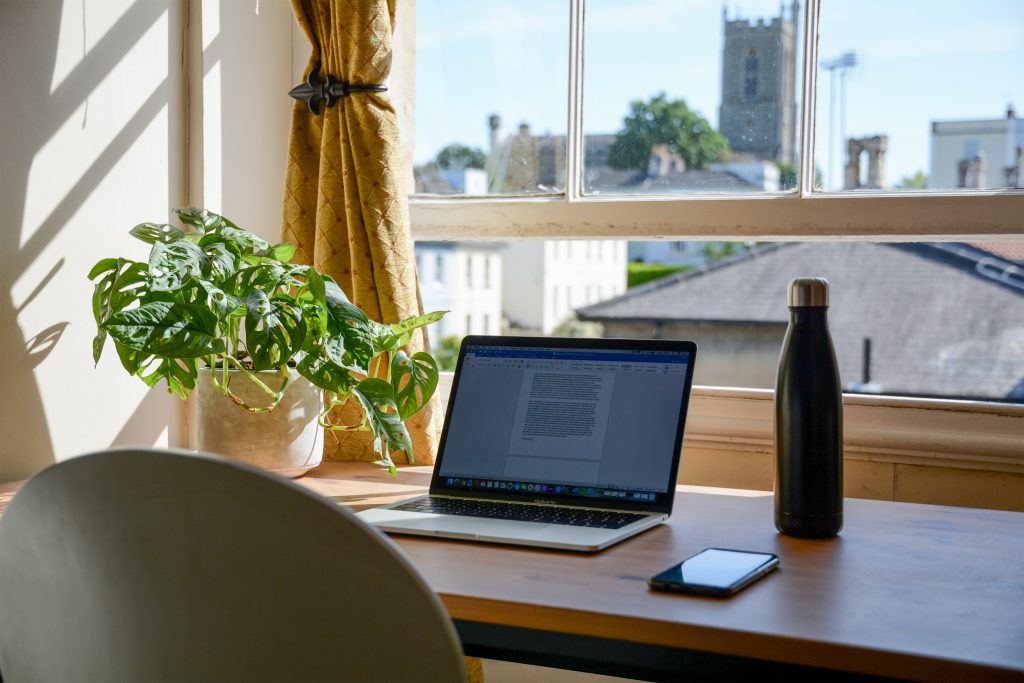 Here are our top 10 things to consider.
Is your PC or laptop getting a bit slow?
There's no need to put up with the frustration. It probably just needs a refresh or upgrade. PCs and laptops with a solid-state drive start up around 10 times quicker and stay faster during the day.
Where is your equipment located?
Make sure that PCs, laptops and monitors are all in a safe and secure place – and not being used to balance your coffee on. Setting your team some ground rules about location and storage is a good idea.
Do you have a monitor that's a bit dull or slightly blurry?
Maybe you need a bigger screen so that you can work on more spreadsheets at once? The tendency when working from home is to assume things will be a bit less convenient, but there's no reason to settle for less-than-optimum kit.
How many wires are there all over your desk?
More wires and cables look unsightly and increase the risk of becoming caught on something and causing damage. How about getting a wireless keyboard and mouse to make some space? A clearer desk may also help you to feel calmer and more relaxed.
With lots of calls now taking place on Teams and Zoom, are you happy with the audio and visual quality of your set-up?
You may not have minded tinny sound or blurry images in the days when video-calling was a rare event, but if you're spending hours a day looking at customers and colleagues through your screen, it's important to see and hear them properly. Consider upgrading your webcam and headset to one that works for you.
Have you thought about how you connect back to your office network?
There are many options that let you work as though you were actually in the office and we can help with setting these up for you.
Are you sure about your security?
It's really important to make time to ensure that the equipment you use at home is secured. You'll certainly need to have a managed, valid version of anti-virus software installed and configured. If you don't know what you need or how to install it, we can help.
Where have you put your desk?
You spend a lot of time at your desk, so making sure it's in a pleasant, comfortable place is essential. Is your chair the right height and good for your back? Do you have enough room to use your equipment properly? What about light and temperature? Now that working from home has become the norm, these considerations are more important than ever.
Are you insured?
Your house insurance might require you to declare that you are working from home, so it's a good idea to check your policy and make sure everything is covered.

What kind of biscuits do you like?


We vote for chocolate chip cookie… So, how did you score? If you need support with anything listed here or want to talk about optimizing your work-from-home system, our experts are here to help.