Here at Datcom HQ, we've been marking the end of Windows Server 2012 with a rather delicious slice of spooky cake. Here's everything you need to know about what's happening with the server and what to do next.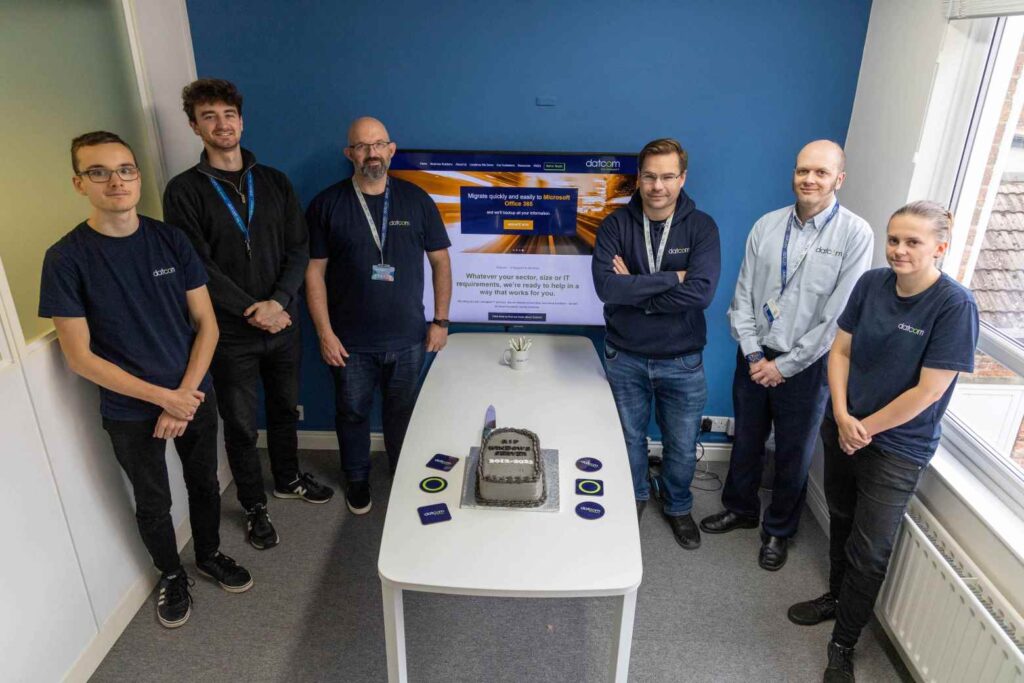 If you're still running Windows Server 2012 operating system, you could be in for a spine-chilling surprise, because it went into its end-of-life phase on the 10th October 2023. There will be no more security updates. This means your operating system could be vulnerable to cyberattacks. Nobody wants to put their data, files and information at risk of theft or corruption.
But this news is especially important if your business has strict compliance regulations about cyber insurance or Cyber Essentials. As well as leaving your organisation open to hackers, you'll find that newer software will no longer be compatible with your Windows Server 2012 operating system. This could start to hold your processes back and leave you at a business disadvantage.
While all this sounds scary, there's no need to get spooked. Datcom's friendly experts are on hand to help you stay secure and efficient. We can help you through every simple step of server and cloud migrations. It's easier than you think, and it can all happen with minimal disruption to your day-to-day operations. We'd be more than happy to chat to you about your current situation and how to move forward.
To discuss your specific server needs, please get in touch. We're always happy to help. Please reach out on 0333 000 3210 or email hello@datcom.co.uk